Join forces with OwlGaze. Learn, develop, and propel your career working with a team of professionals on groundbreaking projects. Discover your next opportunity and carve your own career path to success.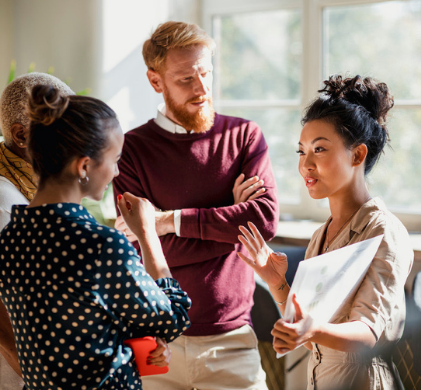 Calling all intrepid thinkers, status-quo challengers, and cyber-driven enthusiasts
Our team is big thinking, multi-disciplinary cyber specialists who span many cultures and backgrounds. We seek professionals who see the world differently and are ready to bring their unmatched expertise to deliver transformational change. Clients rely on us to provide the industry's best standards and latest solutions to solve precise cyber challenges.
We value continuous learning, no matter where you are in your career
As our greatest assets, we give you access to world-class resources, tools, and training opportunities. You'll be hands-on from day one, and we encourage you to get involved across a variety of clients and industries.
We're more than innovative: we're the put-a-man-on-the-moon cyber techies of the world.
We assemble teams of intelligent and talented individuals who are not afraid to think outside-the-box. We continue to seek better answers to tackle the infinite world of digital with infinite possibilities. For us, cybersecurity isn't just a tech problem anymore; we expect our team to approach their work with thoughtfulness, objectivity, and creativity.
We encourage strategic thinking and analytical skills across all levels of the organization
OwlGaze provides a rewarding environment for you to remain true to your ambitions, whatever your area of expertise or level of experience. We believe in fostering a workspace that is agile and open to change. Our team is actively encouraged to bring their ideas to the table.
Can't find what you are looking for?
We want to hear from you! Send us your own application with your CV and accompanying letter to talent@owlgaze.com.